John 13: 34
A new command I give you: Love one another. As I have loved you, so you must love one another.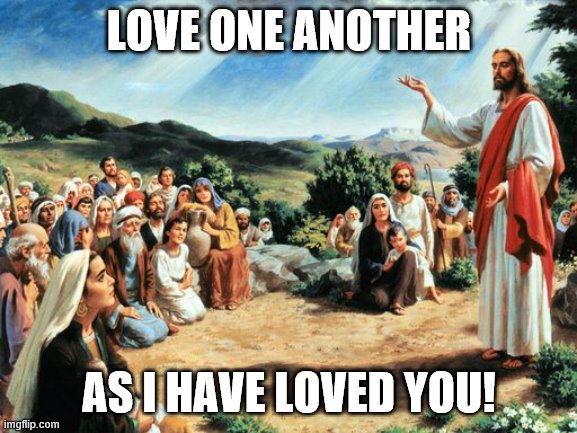 I am so tired of…
all the arguing.
all the judging.
all the hatred being spewed–everywhere but especially on social media.
Since I'm a Christian writer, most of my followers are Christians. And yet…the things I'm reading just breaks my heart. I understand we're living in a difficult season–a really difficult season. Everything and everyone's confused about the virus. Wear a mask. Don't wear a mask. Isolate yourself. Don't lose your herd immunity. To be honest, I have no idea what the right thing is. But everybody else seems to know exactly what the right thing is.
And their way is the only right way!
And since that's true, there's no respect for anyone who has a differing opinion. And that leads to more arguing, judging, and hatred.
STOP IT!
Jesus gave us a new command–to love one another!
To love one another–plain and simple. He didn't say love one another if they agree with you and to hate and bash those who think differently. In this season, we have an opportunity to show the love of God–to everyone. So the next time you're about to post something, say something, do something, ask yourself this simple question.
WWJD?
What Would Jesus Do? He would do the loving thing–and we should do no less!
GOD BLESS & STAY SAFE!
PS.  I'm having a giveaway at Tiaras & Tennis Shoes to celebrate the release of Jane Doe. Three winners will receive $10 Amazon Gift Cards. So don't forget to hop on over there and leave a comment under any of the Jane Doe posts.  CLICK HERE!