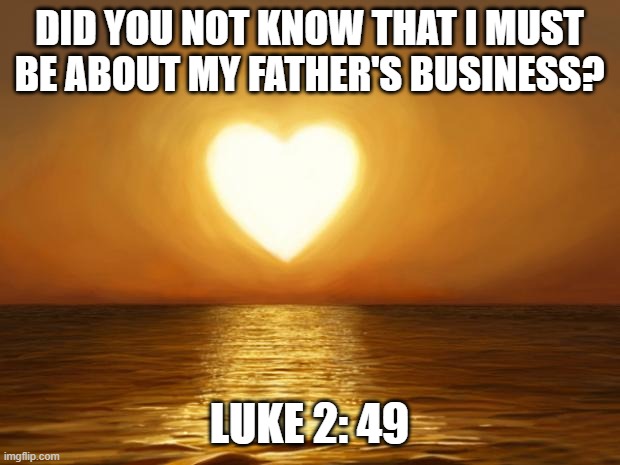 So how are you doing with going about the Father's business? Are you loving God and loving others? Or are you trying to infuse some sense into this nonsensical world?
Mmm…interesting question.
On the surface that seems like the right thing to do but… I know that's what I want to do. Criticize others…tell them they're not just wrong but ridiculously wrong… but does it really help? Does it really change anything? Or does it just add more anger, hatred, and negativity to the world?
Let's be about our Father's Business?
Let's love more and argue less!