Proverbs 23:7:
For as he thinks in his heart, so is he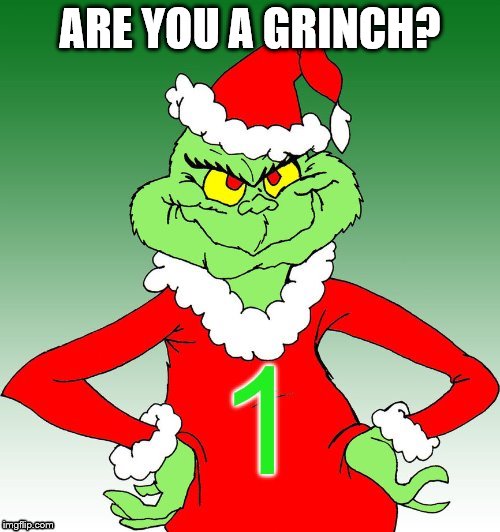 NOTE: I wrote this devotion long ago–it doesn't hold true for me any longer, but that doesn't mean there isn't a lesson to be learned!
I love the Christmas season but not necessarily Christmas Day. And I don't mind telling people that. I mean really! Talk about a bad attitude. It was as if I'd already planned to not have a good Christmas. Talk about being a Grinch. That was me! Just because we had a few difficult Christmases, I'd apparently decided I would never have another good Christmas.
Talk about a self-fulfilling prophecy.
My attitude and my words were ensuring that I wouldn't have a good Christmas—this year or any other one.
But God is good!
God's Spirit spoke to my spirit a week or so before the big day reminding me that everything's not all about me. I know! Shocking as it was, it was exactly what I needed to be reminded of. I decided to smile and enjoy the day for the people around me—because it was their Christmas, too!
And…. I had a good Christmas! And everyone around me seem to have one as well.
It's amazing how when you focus on making other people happy, you get a little more happy as well! Well, actually, it's not all that amazing. That's another one of God's principles–you reap what you sow. If you sow grinchiness, then all you reap is more grinchiness. If you sow Christmas joy, then you'll reap more Christmas joy.
And I'm already excited about next Christmas.
An interesting point is that Proverbs 23: 7 has been one of my anchor verses these past few years as I dealt with my brain tumors. I would remind myself over and over that my thoughts had power when it came to my health. But somehow I seemed to forget all about that principle when it came to Christmas, and especially my attitude about Christmas.
Mmmmm…. I wonder what other unaware attitudes of mine need adjusting….
So, what have you been grinchy about lately?
UNTIL NEXT TIME…GOD BLESS & GOOD READING!