2 Timothy 3: 16
All Scripture is God-breathed and is useful for teaching, rebuking, correcting and training in righteousness, so that the servant of God may be thoroughly equipped for every good work.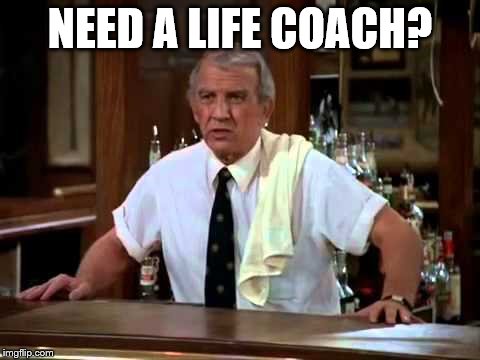 I admit the idea of a life coach baffles me!
I grew up in an era when your parents taught you right from wrong and bad things happened when you made the wrong choice so trying to make good choices became a habit. I grew up in an era when you knew that when you graduated from high school you had to take care of yourself–unless you went to college then you could postpone it for 4 years. But my family was poor so I didn't have that luxury of having college paid for–I did that by myself with a little help from government grants–no loans.
So like I said, life coaches baffle me but…. I understand it's a different era and that some people need help figuring out how to live their life to the best of their abilities. I have good news! You don't have to pay for a life coach–there's one available for FREE! It's called The Holy Bible.  I know some of you may be saying, "The Bible can't help me, it's just a bunch of old stories."
So not true. There is so much wisdom, power, mercy and grace in the Bible, just sitting there waiting for God's children to find. Of course it's not just about finding it or reading it but about applying it to your life. When you do that, you'll begin to see a gradual change in your life and years later you can look back and see just how much your life's changed.
How do I know this? Because it's true in my own life and if it's true for me then it can be true for you as well!
Now The Bible may not be the answer you were looking for but I'm telling you it works and it's FREE! But if that's not enough then I'll help too. Ask me a question, and I'll tell you what I think–for FREE. WARNING: The Bible is my guide and I'll be sure to quote it quite often!
YOUR TURN: So what's your question?